Now is the perfect time for a break room makeover. A comfy, well-equipped Seattle, Tacoma, and Puget Sound break room is the perfect place to relax. However, a redesign doesn't have to break your budget. Sometimes, affordable finishing touches are all you need.
Here are four low-cost, high-impact makeover ideas for your break room.
1. Edible Extras
Firstly, add hot tea to your Seattle, Tacoma, and Puget Sound office coffee service. Not all employees enjoy drinking coffee. Therefore, flavorful tea lets them savor every sip. There are plenty of tasty tea flavors to choose from. For example, black tea is rich and malty. Or, offer chamomile tea in the spring. The honey-like sweetness is the perfect seasonal treat.
Furthermore, tea can improve workplace wellness. That's because it promotes relaxation. Tea also improves blood circulation and immunity. This helps employees fight off colds and the flu. This might reduce sick leave rates.
2. Spruce Up the Break Room with a Single-Cup Brewer
Secondly, consider getting a Seattle, Tacoma, and Puget Sound single-cup brewer. This is an affordable and delicious addition to any break room. That's because single-cup brewers make coffee by the pod. Thus, there are more flavors to choose from. Additionally, coffee always tastes fresh.
Better yet, single-cup brewers make less waste. It always makes the perfect drink amount for one person. No cold coffee to toss at the end of the day. It also lets you explore more drink options. For instance, try dark roasts or hot tea!
Vista Vending will deliver the brewer directly to your door. Plus, we'll keep it maintained for no extra cost.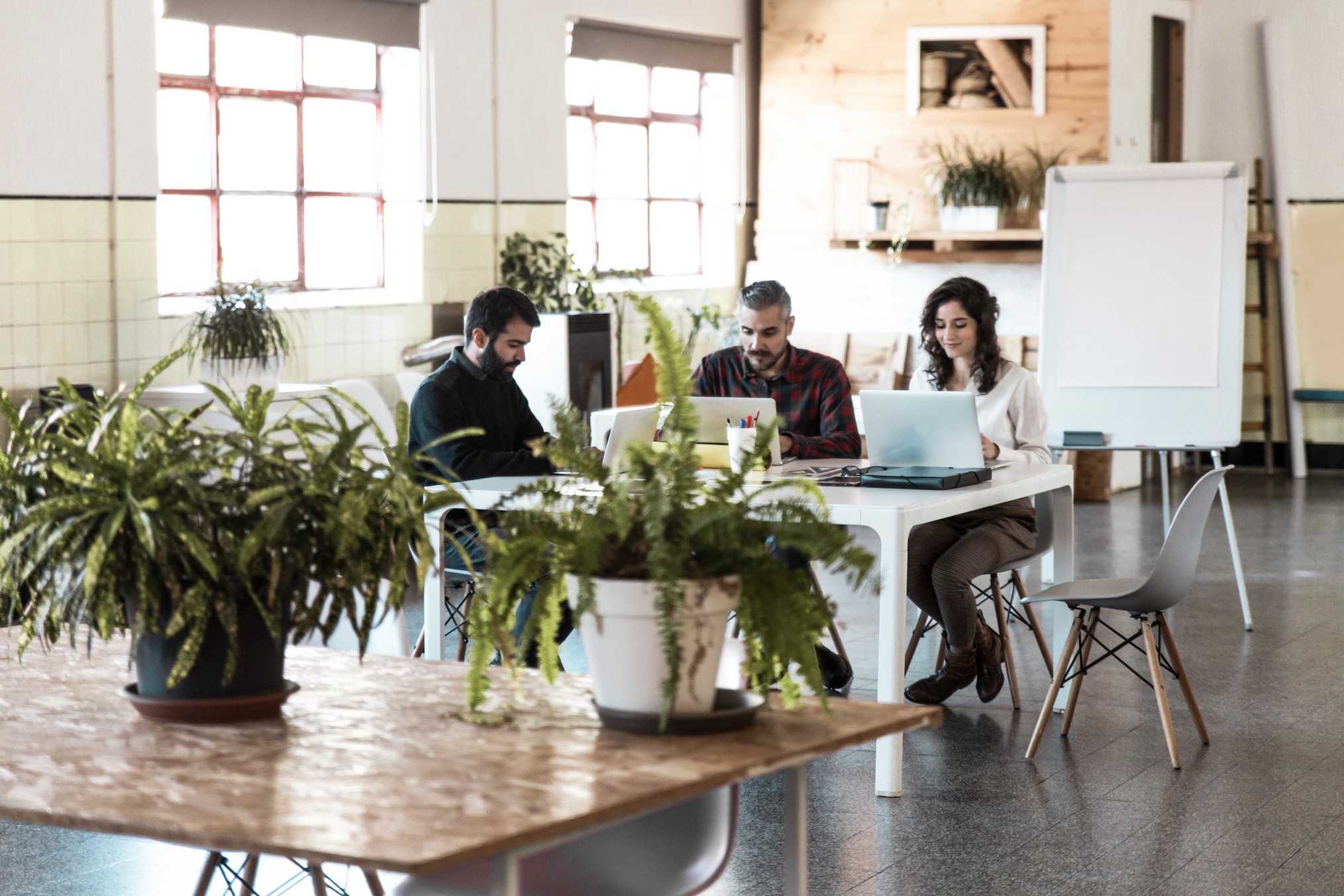 3. Bring the Outdoors Inside
Indoor plants are a great way to revamp your break room. They brighten up any space. Furthermore, plants have many health benefits. They improve indoor air quality. Also, plants can reduce stress.
Add a ZZ plant to a dark corner. These plants thrive in low-light conditions. Or, put a green pothos on top of a high shelf. The long vines will create tropical vibes. Employees will feel like they're in an island paradise!
4. A Water Filtration Service Is a Refreshing Break Room Makeover Idea
Lastly, provide clean, fresh water with a Seattle, Tacoma, and Puget Sound water filtration service. It's an office water cooler experience without a bottle! Vista Vending's solutions will fit any sized break room. We have floor-standing and countertop models.
The filters remove chemical odors and tastes. Therefore, employees will always enjoy fresh water. Help yourself to both hot and cold filtered water. This way, you can add it to your coffee or tea. This enhances the flavor and is a great addition to your office coffee service. Add to the experience without changing a thing!
Affordable Break Room Makeover Services
Vista Vending's affordable break room services will wow your staff. Upgrade your break room without breaking the bank. Hot tea and water filtration services are all you need!
To learn more, contact Vista Vending today by calling 253.592.2843. We'll help you transform your break room!